Mobile Photo Kiosk
Mobile Photo Kiosk is a complete sales platform created for photo labs. Available immediately, equipped with an intuitive user interface and a functional administrator panel. Selling photo products online has never been so easy and accessible for photographers.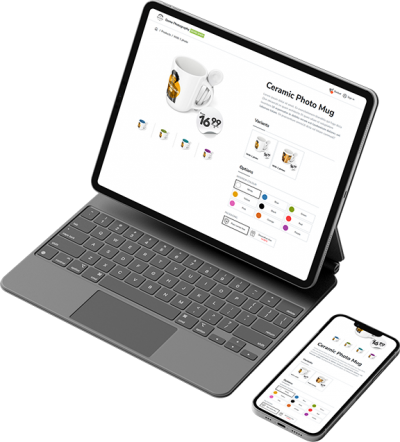 What's new?
Have you been interested in Mobile Photo Kiosk before? Have you tested our service some time ago? Or maybe you are a current user of Mobile Photo Kiosk V2?
The new V3 was basically created from scratch and introduces many revolutionary changes compared to the previous version. See what's new and how to transfer your shop to the V3 on a subpage created especially for users of the previous V2.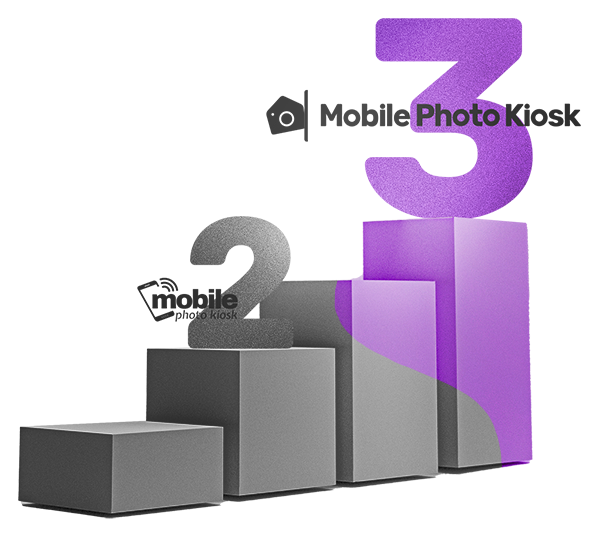 Full order control and online shop management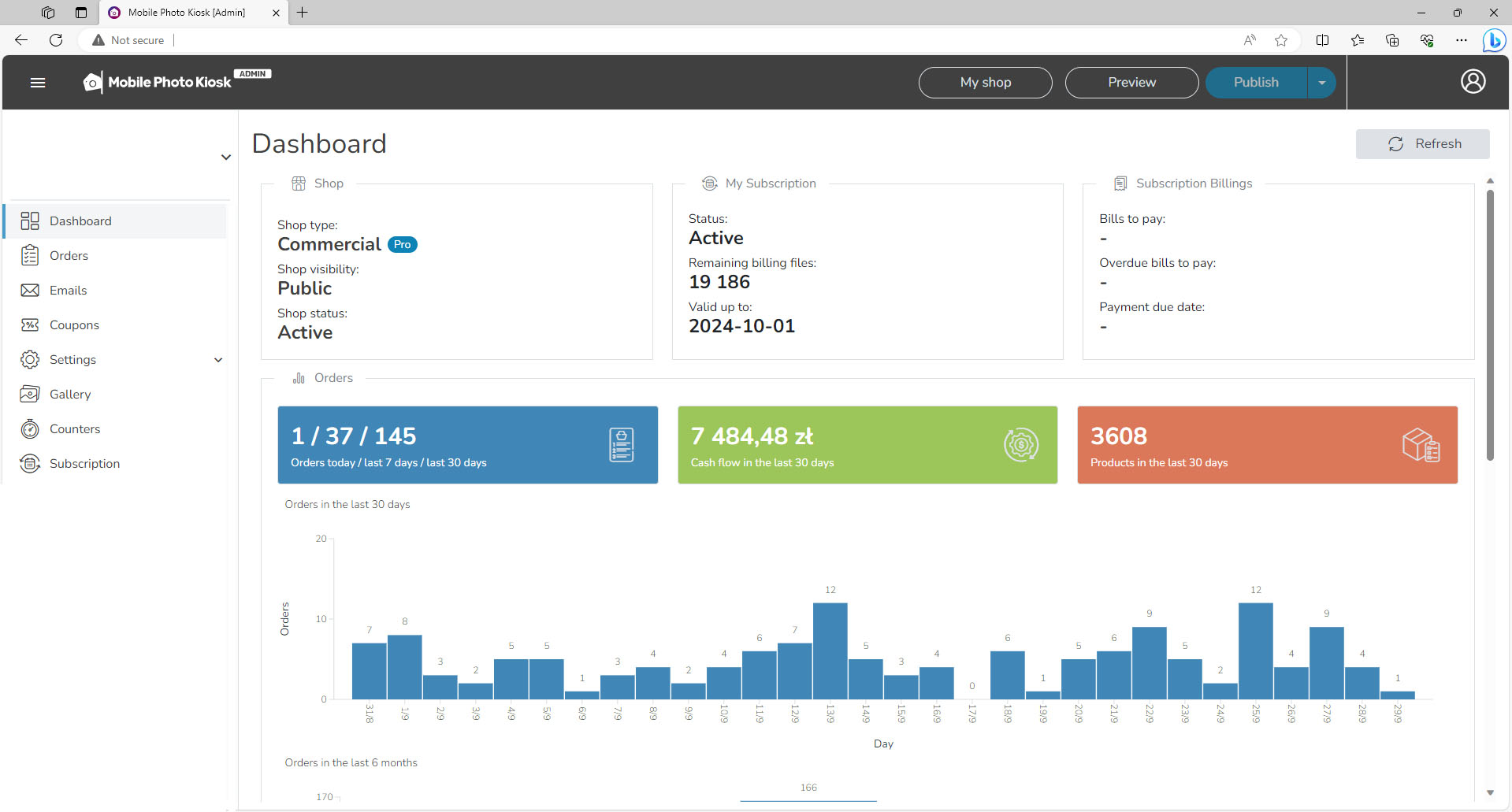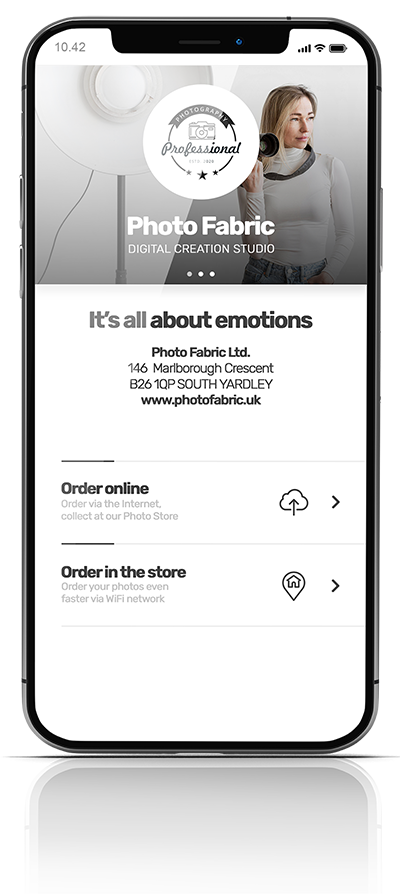 Type in your shop number or search for it in the list.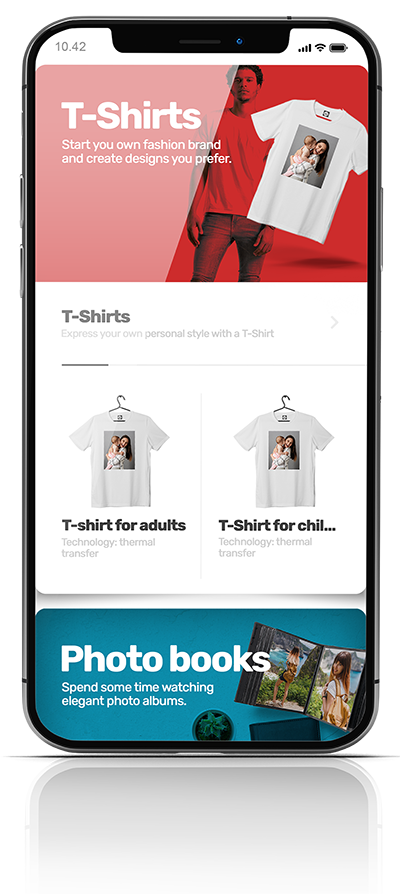 Select products from your offer and combine them with their photos.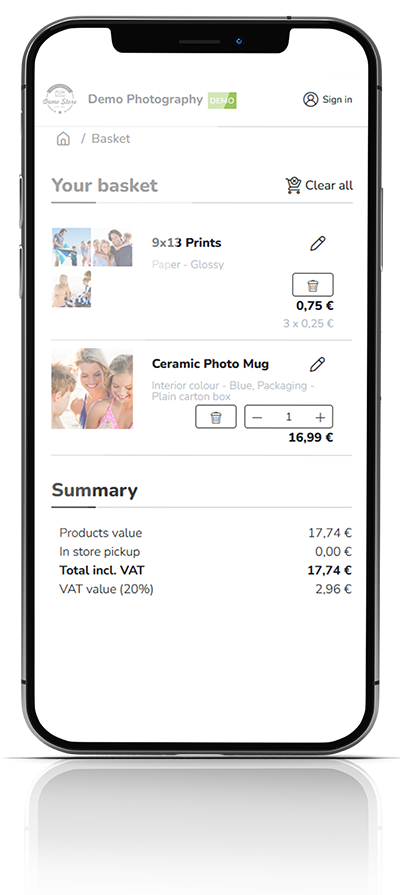 Complete their order in the basket, just like in a classic Photo Kiosk.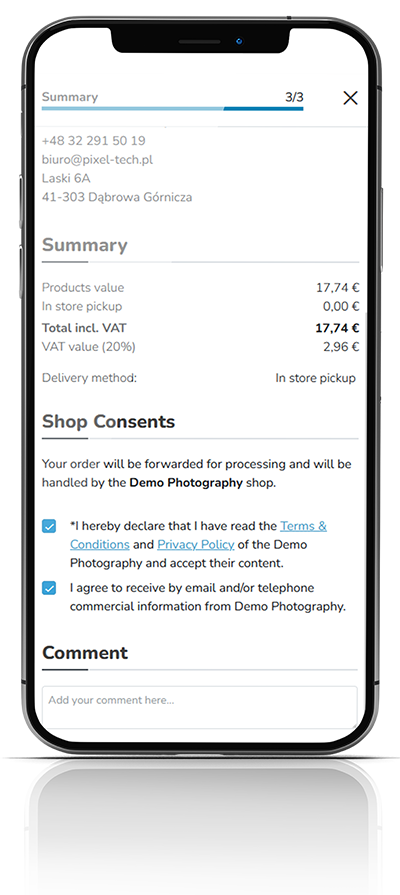 Pay and send their order online.
Standard & Pro
Mobile Photo Kiosk is available in two versions:
Mobile Photo Kiosk Standard
It not only covers the functionality of the previous V2 version, but significantly expands it in most aspects.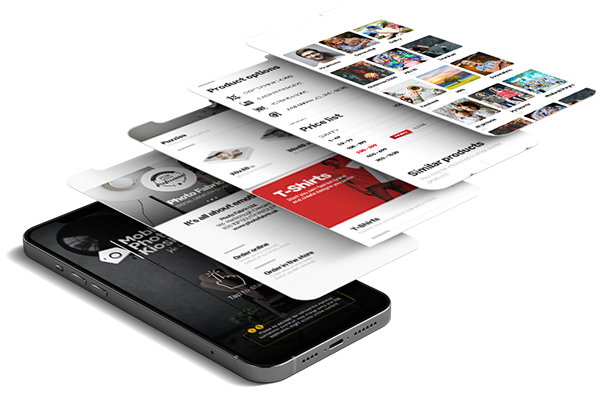 Mobile Photo Kiosk Pro
It contains everything that the Standard version does, plus:
Longer file storage period (31 days instead of 7).

Managing order status and download mode.

Additional notifications to shops and customers.

Automatic orders splitting between shop locations.
White Labeling option – ability to remove the Mobile Photo Kiosk logo and markings from the shop.

Customised advertising graphics in emails to customers.

Possibility to send emails from your own SMTP server.

Option to place the shop under your own domain name*.

Reinstatement of a payment with a possibility of changing its method and renewing it in the event of a failed transaction.

Labelling with the PRO label in the shop list.

Early access to newly introduced functionalities.
Priority technical support.
*The web app can be set under an external domain. For a full functionality the domain must be administered by Pixel-Tech and an SSL certificate for the domain must be bought. Please note a setup fee must be paid – please contact Pixel-Tech support.
How much does it cost?
It costs absolutely nothing to try Mobile Photo Kiosk. You can open a free account and run your shop on a trial basis without risking even a penny.
Once you are convinced of the possibilities offered by your photo kiosk, we offer you 4 convenient plans to choose from, based on the number of billing files and the duration of the service.


Where to buy?
You can purchase a selected Subscription plan for your Mobile Photo Kiosk shop directly in the Admin panel. Prefer to contact in your local language? Buy Mobile Photo Kiosk from one of our resellers.
Buy using your Admin panel
Already have a Mobile Photo Kiosk shop? Log in to your Admin panel and purchase one of the available Subscription plans.

Need more information about ordering process, VAT tax and other matters related to purchasing? Check the FAQ or Contact us.
Not on the list?
Join us and become our reseller in your country.
Frequently Asked Questions (FAQ)
Here you can find answers to most popular questions.
Mobile Photo Kiosk V3 FAQ
Mobile Photo Kiosk V3 FAQ
> What does the shop website positioning look like?

The Mobile Photo Kiosk shop is a sales (transactional) platform that runs as an application in the customer's browser window (WebAssebly Technology).
The shop's website with its offer cannot be positioned directly because it is not a classic website.

We will position the home page https://mobilephotokiosk.app

> Are failed orders deducted from files or only those that physically arrived in our shop?

Orders started but not completed do not affect file consumption (they are not deducted).

Only orders that have been fully placed and are visible in the order list in the admin panel (including those with failed payment status) are charged for file usage. However, if you cancel the order for some reason (e.g. the customer calls to cancel), there is no reversal of file usage.

> Is it possible to view the file usage history somewhere, and not just how many files are left?

Yes, the full story is available in two levels. Each order contains information on how many files it has used. Additionally, in the Subscription menu there is a [ History ] button with a full history of charges and top-ups to the account.

> Does the shop have a dark mode?

Unfortunately not at the moment. Maybe someday, when there are no more urgent topics.

> Will existing QR codes work?

> Will the system generate e.g. a ready-to-print PDF with a calendar, or will I still receive 12 photos?

At this point it will still be 12 or 13 photos (depending on the product definition).

In the future, we want to introduce a more advanced editor in which you will be able to define the template of a given calendar/book and receive a document with typesetting for printing. However, it requires huge investments and time to create such functionality.

> When will you introduce a ready-made wizard for creating e.g. a photo book?

We have such plans and would like our platform to develop in this direction.

However, at this stage we are unable to provide an exact date. Much will depend on the popularity and profitability of the V3 platform, as the wizard's functionality requires huge investments in software development.

> Can a customer combine an order from two devices?

Yes, this is one of the new features in V3. You can start the order on one phone, continue on another, and then add photos from your home computer. The logged-in user maintains not only the "basket", but also a specific repository of photos used in the order. This allows you, for example, to add photos on your phone and then – while continuing to work on your computer – order other products using previously loaded photos from your phone.