drylab system
DryLab System is a missing link in a dry printing revolution. Essentially, it is a software-based solution that allows you to work with any printer like on a professional DryLab but for a fraction of its price.
DLS is available in 4 versions covering different needs. The most advanced combines your local and network printers together as a single, multi-format and speed accelerated machine.
Tailored to your needs
4 versions for different needs.
Essential version for users that would like to take full advantage of their printer and get the speed and the comfort of work comparable to a professional DryLab.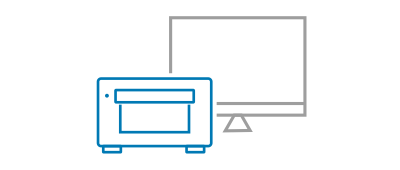 Dedicated for printers capable to print on a variety of formats from one medium and/or prints in larger formats.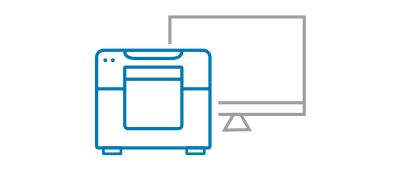 The most developed version that supports multiple local and network printers at the same time. Capable of grouping a different printers into a virtual single unit to accelerate the speed of printing.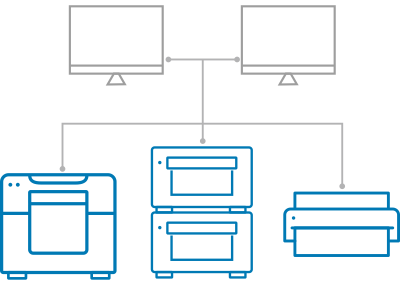 General-purpose version capable of preparing photos and exporting them for future processing or exposing by minilab.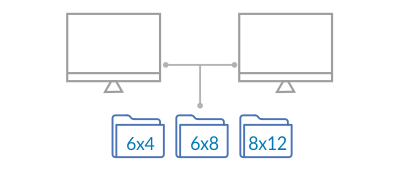 Key Features
DryLab System is equipped with a number of features that help you go through the processing of a group of photos in a quick manner. Meet the most important of them.
Where to buy?
Our online 24/7 Shop is the simplest and the fastest way to buy our products. You can also ask our resellers about them.
Our online Shop
Our Shop supports secure and immediate payment system guaranteed by DotPay.

Need more information about ordering process, VAT tax and other matters related to purchasing? Check the FAQ or Contact Us.
Not on the list?
Join us and become our reseller in your country.
Specification
Here you can find all relevant technical information: comparing the current version with previous ones, hardware requirements and history of released updates.

v. 5.1.2(11/28/2016)
[+]
Added option for quick corrections available from the keypad. Correspondingly buttons:

| | |
| --- | --- |
| • | 1,2,3 - gamma (plus, zero, minus) |
| • | 4,5,6 - contrast (plus, zero, minus) |
| • | 7,8,9 - saturation (plus, zero, minus) |
v. 5.1.0(9/18/2016)
| | |
| --- | --- |
| [+] | Support for asymmetric resolutions e.g. 300x600 or 720x1440 |
| [+] | Possibility to print a Timestamp based on EXIF information |
| [+] | Sent quantities are now kept in Archive |
v. 5.0.3(9/8/2016)
| | |
| --- | --- |
| [!] | Bugfix for A4 format printing in Printer version |
| [!] | Bugfix for group's definition in Printer+ version |
v. 5.0.0(2/22/2016)
| | |
| --- | --- |
| [+] | Definition of printers and formats has been changed: |
| • | Printer visible in the software is matched 1:1 with the physical printer registered in the OS. |
| • | During adding a format the software make a copy of all printer settings for this format set up in the printer's driver. |
| [+] | Additional processing optimization for InkJet printers. |
| [+] | Additional print job summary as an order separator. |
| [+] | DryLab as a"Virtual device" definition has been moved into the software configuration. |
| [+] | New printing processor with new methods of optimization. |
| [+] | ICC profiles have been moved into the Format adding part. |
| [+] | Seamless printing multiple formats from one media. |
FAQ - Frequently Asked Questions
More technical details about DryLab System can be found in our FAQ.
Trial version
You're not sure if DryLab System will meet your requirements and handle your printer? Download a free, time-unlimited and fully functional Trial version*. Test all the features offered by the software and dispel all doubts.
* Please bear in mind that the Trial version inserts a watermark in all printouts.