We specialize in the development of custom software applications. Over 18 years of experience and over one hundred completed projects are probably our best references. Many certificates issued by international institutions and the "Microsoft Partner – Application Development" status – continuously since 2010 – confirm our competence.
For every business. Created by individual project based on the nature of a business and the customer expectations.
We offer our knowledge and experience. We advise on choice of technology and help to solve specific problems.
When providing our services we help you solidify your brand.
It's impossible to list all our completed projects here and not force you to read a long list of them. Let's mention only the biggest and the smallest one: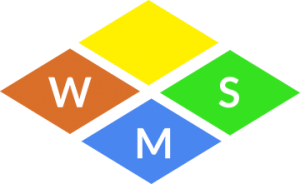 Custom made ERP class system, developed for SUEZ SITA STAROL company. Development lasted more than 12 months and the system works continuously for more than seven years now!
Good question … Let's assume that Pacman below, created especially for this website is the smallest one. Java Script & HTML 5 technology, development < 1h.
We develop software for wide spectrum of platforms – starting with mobile Windows, iOS and Android up to enterprise servers and industrial barcode readers.
Windows CE/Android | Windows Server & Microsoft SQL Server
As a Microsoft Partner we continuously improve our competences through new trainings and certification programs. Our staff own the highest level of Microsoft certification for developers with a title "Microsoft Certified Professional Developer".
We guarantee individual approach to each project – why?
Because we love what we do!
Gary Andrews, EMEA Business Manager, CITIZEN